Lodging & Dining
Unique and Rustic Lodging for Every Kind of Vacation
Because we have a wide range of sizes and styles of lodging, we handle each reservation personally so that we can ensure the right fit for your needs. Call, email, or write Becky, Lathrop or Lucy. They will be glad to help you.
Rest assured, whether you are seeking a friends and family gathering or a romantic getaway, we have a variety of options to choose from. Accommodations range from private two-person cabins and cottages on Squam Lake NH to our 24-bed rustic lodge with hand-hewn beams and wrap-around porches, all environmentally friendly and built just for vacationing. You can use your vacation with us as an opportunity for complete escape, but if you prefer to stay connected, most of our accommodations offer free WiFi. No matter what you desire, you will find our lodging provides privacy, coziness and relaxation all overlooking the beauty of Squam Lake NH
There is no need to worry about cooking or finding places to eat, since all your meals are included in the price of your stay. Relax and enjoy a hearty breakfast, lunch and dinner in one of our vintage exposed-beam dining halls with views of Squam Lake NH. If you have food allergies or special dietary requirements, let us know. Our friendly staff will do their best to accommodate you and your family.
Unlike some resorts, there are no additional service charges or hidden fees! 

 Here are things to know before coming to RDC for your first stay.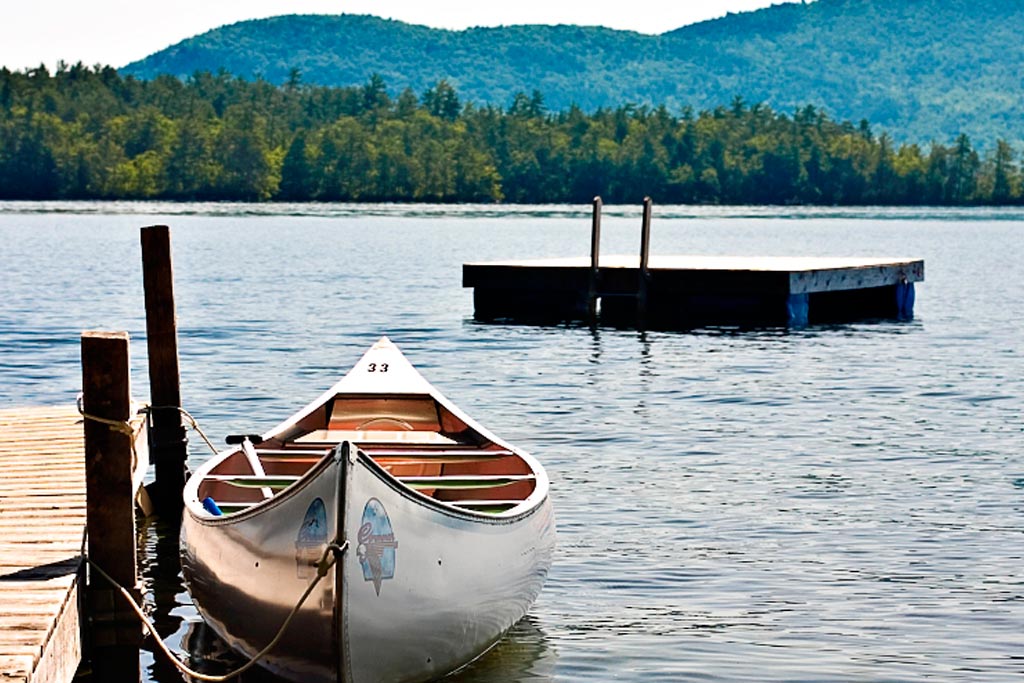 2023 Reservation Information
At this time, our regular guest season will begin Thursday June 1, and end Friday, September 15.
The following are other adjustments and reminders for our 2023 season.
Off-Peak Season Discounts
Cottage stays of five nights or more, June 1 through June 23 and September 2 through September 14, qualify for our off-peak discount. This 20% discount applies to the cottage base rate only. Discounted rates do not apply to overages.
Change in Child Overage Calculation
New in 2023, the Child Overage Rate will now apply to children 3-9 years old. There will be no charge for children under 3 years old. The Adult Overage Rate will apply to guests age 10 years and older.
Arrival and Departure times
Arriving guests should not enter their accommodations before registering at the office. Check-in begins at 4 p.m. Please check-out by 10 a.m.
Find Out More
Dining
Both Rockywold and Deephaven Dining Halls will offer traditional seating with a 90-minute serving time for each meal. Please note, dining hall hours are subject to change throughout the season. Hours are posted outside each dining hall. Take-out containers will be available for those wishing to enjoy their meals outside the dining hall. Please notify Camp of any food allergies or dietary restrictions on your reservation request form and by emailing RDC@RDCsquam.com. Gluten-free, dairy-free, and vegetarian options are available at each meal.
Daily Services
We offer full daily housekeeping and outside crew services. If you prefer a lower-contact experience and would like to opt-out of any portion of these services, you may notify our office staff at any time.
You can fill out the Reservation Request Form by clicking on the link below.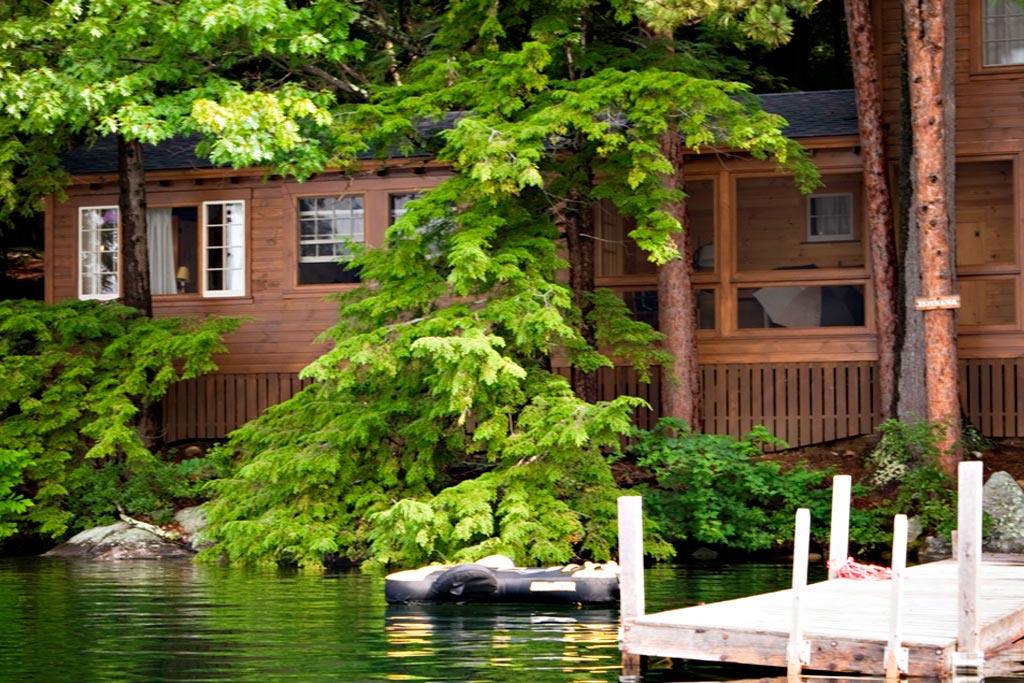 General Reservation Information
Arrival and Departure times: Check-in time is after 4 p.m., and check-out time is no later than 10 a.m. To ensure your accommodation has been properly cleaned, sanitized, and inspected, arriving guests should not enter their lodging facility before registering at the office. Mid-day meals on departure and arrival days are not included in weekly rates. Bagged lunches are available to guests who give the dining room a day's notice before departure.
A 20% deposit, received within 30 days from the date of our offer letter, is required to confirm a reservation.
Find Out More
Cancellation Policy: If a cancellation is made prior to May 15, 50% of the deposit will be refunded. Reservations canceled after May 15th and prior to a month of expected arrival will lose the 20% deposit. Reservations canceled within one month of expected arrival will be responsible for 50% of the total bill if the resulting vacancy is not filled. Reservations canceled within two weeks of expected arrival will be responsible for 100% of the total bill if the resulting vacancy is not filled.
New Hampshire Rooms and Meals Tax of 8.5% is added to lodging and meal charges.
Gratuities: Unlike many other resorts, RDC does not add a service charge to guest bills; however, guests may wish to reward employees for exceptional service. Gratuity envelopes are provided in both offices. Any tips will be distributed to all our staff.
RDC's Recreation Programs, with activities for all ages, will begin June 12 and end September 2.
A morning playgroup, called Wee Campers, is provided from June 13 to September 2 for children 3 to 6 years of age, Monday – Friday, 9:30 a.m. – 12 noon. (Refer to RDC's Guest Manual for details.)
We do not accept credit cards. Cash or check only please!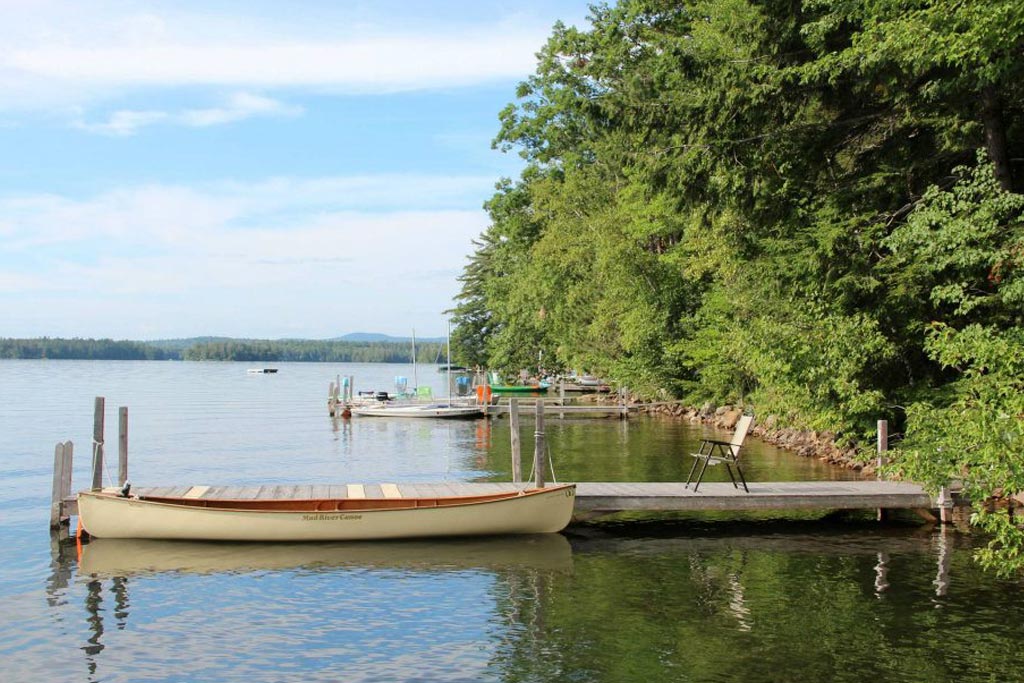 The Reservation Process
We frequently receive multiple requests for the same accommodations in the same time periods, especially in August. Potential conflicts are resolved on the basis of priority and seniority.
Find Out More
In order to receive early consideration for an accommodation, we must receive a written request prior to February 15. Requests received after February 15 will be honored but only after filling all those received before the deadline. Typically, availability becomes quite limited as the summer approaches. We ask that all guests use the Reservation Request Form. When reservation bookings begin on February 15, the order in which reservations are placed is as follows:
All "priority" guests.
Guests with the most "seniority credit," to guests with the least seniority credit.
Priority Status:
Priority:  Guests who have been accommodated in the same cottage or lodge room for a week during the same time period for three consecutive years earn what is called "priority".  A guest having priority on a particular accommodation with be given the first option to reserve that accommodation for the appropriate time period.
Sabbatical:  A "sabbatical" is defined as not reserving a priority cottage or lodge room for one year.  To maintain priority status, guests must reserve their cottage for three or more consecutive years following a sabbatical.
Priority can be passed on to another family member or individual providing that family member or individual has shared that cottage during that time period for the previous three years.
Seniority Credit: Guests receive one seniority credit for each year in which they were guests in camp for 5 nights or longer after the age of 25. This credit applies whether or not the individual has paid an RDC bill. No credit is given for partial-week stays. An additional credit is granted to guests who stayed at RDC prior to age 25, current RDC shareholders receive one additional credit, and a further credit is granted to those guests who served as an employee for at least one full season. A maximum of one seniority credit per season is allowed for any individual.
If the accommodation requested is available, an offer letter will be sent to you with a request for a 20% deposit. If we receive your deposit within 30 days from the date of the offer letter your reservation is confirmed.
If the accommodation requested is not available, a staff member will attempt to contact you to discuss alternatives. Please make sure we can reach you in February and early March by giving us current work and home phone numbers, e-mail addresses and an alternative contact person should you be away!
If the accommodation requested is not available, and no alternatives exist, you will be notified and put on a waiting list if you wish.
To give yourself the best opportunity to receive the cottage and dates of your choice, send in your reservation request before February 15th.
SQUAM LAKE SCENERY GALLERY