Experience an RDC Friday Night Tradition
Just before our summer season kicks into high gear, come join us at Rockywold-Deephaven Camps for a community dinner and square dance on Friday, June 19th.  A buffet dinner with salad bar, desert and non-alcoholic beverages included will be served from 6 p.m. to 7 p.m. in the Rockywold Dining Room.  Just a short walk away at the RDC Playhouse, a square dance will begin at 7:30 p.m. and continue until you have had your fill.  The cost for "Dinner and a Square Dance", including tax, is $20.00 per person, $12.00 for children under 10 years of age.  If you plan to attend, please RSVP to 603 968-3313 by Wednesday, June 17.  Space is limited.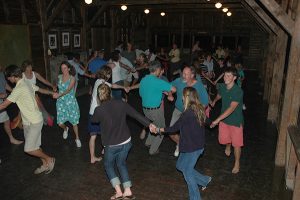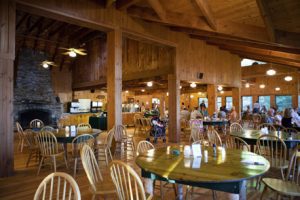 RDC's Friday Night Dance will feature Tom & Annie's CaravanBand. Tom and Annie have been leading New England Barn Dances and performing throughout New England for over 20 years.  Tom tailors each dance to the ability of the dancers, from beginners to experienced ensuring that everyone has a great time that is memorable and fun.  (Sit in musicians are welcome to join in on stage.)
To learn more about RDC visit our website @ https://www.rdcsquam.com/
Also visit CaravanBand's Website @ www.caravanband.com  where you can watch an RDC Friday Night Dance, learn more about Barn Dances and Listen to CaravanBand's music.