Welcome to the RDC Store!
4/20/20 Coronavirus Update - We are able to ship your items in a timely manner.
We hope you enjoy our selection of clothing and gift items.
If you have any questions, please feel free send us an email.

Email: store@rdcsquam.com
Shipping
Most orders will leave our office within 2 business days. Orders will be shipped via USPS or UPS. Shipping will take 2-5 additional business days to arrive, based on the shipping method. You will receive an e-mailed invoice after your transaction has been completed.

Give the Gift of RDC!
Give your loved one the gift of RDC merchandise! We offer gift certificates in many different denomonations... the perfect gift!
Make your holiday gift giving a little bit easier, with gift wrapping from RDC. Just be sure to "Add Gift Wrapping" when you checkout!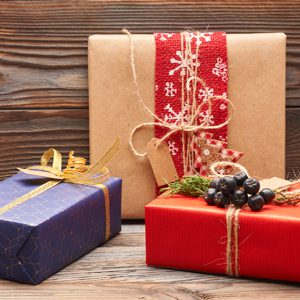 Buffum is a wonderful cottage overlooking Squam Lake. The living room is well proportioned and feels very cozy. I read that it is one of the cottages actually built by a family who were frequent visitors which may account for some of its nice feel and special touches. I love the high ceilings, sliding doors and roomy hallway.
SQUAM LAKE SCENERY GALLERY