Welcome
Rockywold Deephaven Camps (RDC) is a remarkable retreat that was specifically created over a hundred years ago to provide a peaceful respite from the demands of our busy lives. The camps' natural beauty and rustic ambiance will connect you with an experience that is hard to put into words.
We have exquisite scenery made up of vintage cottages nestled along the shores of Squam Lake, one of New England's most pristine lakes at the southern edge of New Hampshire's White Mountains. You may find, as we do, a unique family resort that calls your spirit home.
Rockywold Deephaven Camps is perfect for almost any kind of getaway you can think of: family vacations where no-one has to do the cooking and there are plenty of activities for the kids, romantic escapes with opportunities to relax or play as you please, gatherings with friends to kayak and hike, and special events or reunions with a relaxed yet elegant feel. RDC is an extraordinary rustic family resort with a rich diversity of amenities.
Please explore the pages of information we have gathered here for you. If you have any questions, don't hesitate to contact us, as we'd love to hear from you!
Facilities & Accessibility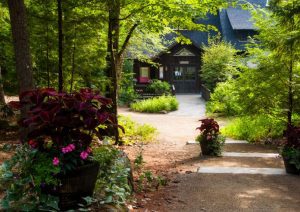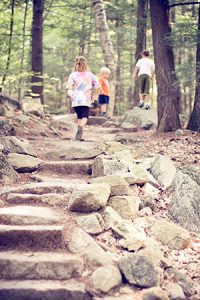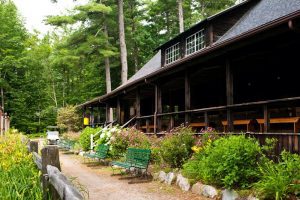 Most of the rustic camp that we know and love today was built over a hundred years ago. The simple weathered buildings, rocky footpaths through the woods, and dark night skies give RDC the classic camp feel that makes it so special. Thanks to sensitive improvements over the years, many of RDC's facilities are accessible or partially accessible, including dining halls, lodges, meeting and event spaces, recreational venues, camp offices, and certain cottages. However, our terrain is challenging with hills, rocks and roots, natural footpaths to facilities, and historic stairs and railings. RDC hosts many elderly guests, families with small children, and people with disabilities, but they are aware of the challenges involved. Please contact us to discuss your needs and our facilities in more detail.
Guest Resource Library

Whether you're planning your vacation or already here - all the information you need for your stay at RDC!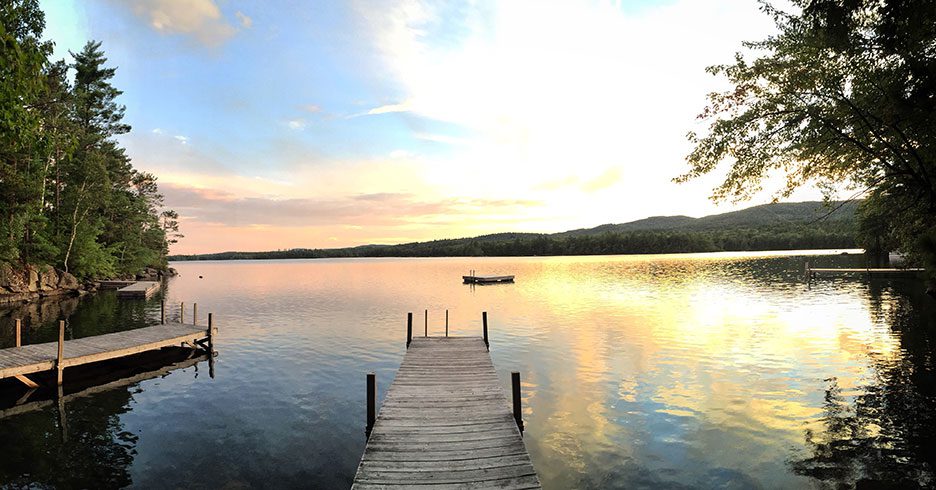 The RDC Guest Manual
What you need to know on your RDC vacation.
Have questions about your stay at RDC? Our RDC Guest Manual is your guide to everything available to your family during your stay!
RDC Map & Facilities Information
Getting Around Rockywold-Deephaven Camps
Looking for something in particular? Need to find one of our great activities? This map will get you headed in the right direction!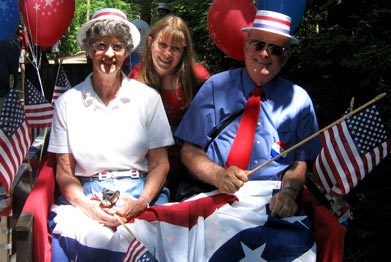 RDC Summer Calendar
Our events schedule for the summer!
Check out our Summer Calendar for theme weeks.
The Ice Harvest
Every winter, long after the last guests have departed, a ritual takes place at RDC-- the harvesting of lake ice. When the ice off the Deephaven shore becomes eleven or twelve inches thick (usually mid January to mid February) the work begins. In one week, 200 tons of ice are taken from the lake by a crew that includes many who have done the job for decades and a few who follow in their father's and grandfather's footsteps. The ice will fill the cottage ice boxes in the summer, keeping alive a connection between the camps and the natural environment that surrounds them.
A Rich History - Established in 1897

The world is not the same as it was in 1897, when Miss Alice Mable Bacon founded Deephaven, nor as in 1901 when Mrs. Mary Alice Armstrong founded Rockywold. But, some great things never change!
"We feel rooted within our own families as well as with those special friends we meet at this place. We are regenerated by Squam Lake's natural wonders-- fragrant pines, mountain summits, star-filled night skies, and haunting loon calls, to name a few.

Those of us lucky enough to spend some summer days at RDC share in a restful calm. We are certainly grateful for this unique place of simplicity and peace. I know we take this spirit with us when we leave Squam, counting the days until we can return".
SQUAM LAKE SCENERY GALLERY